Contaminated Site Investigation
& Land Remediation
The team of trained experts at Sage Environmental provide high quality technical expertise, advice, and support to our clients in all stages of the site investigation and remediation process.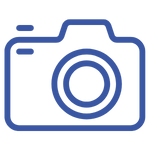 Phase I ESAs / Stage 1 PSIs
We provide Phase 1 ESAs / Stage 1 PSIs that meet:
–  CSA Standard "Z768-01 Phase 1 Environmental Site Assessment"
– Canada Mortgage and Housing Corporation (CMHC) guidelines
– Requirements of Provincial and Federal regulators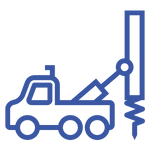 Phase 2 ESAs / Stage 2 PSIs
We provide Phase 2 ESAs / Stage 2 PSIs that meet:
– CSA Standard "Z769-00 (R2013) Phase II Environmental Site Assessment"
– Canada Mortgage and Housing Corporation (CMHC) guidelines
– Requirements of Provincial and Federal regulators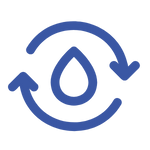 Remediation
We provide comprehensive land remediation solutions to meet: 
– Numerical Standards
– Risk Assessment Scenarios
– Land Use Requirements
– Remediation and Habitat Restoration on Accidental Spill Sites
– Regulatory Criteria and Guidelines
Do you need a Phase I ESA?
We deliver timely and accurate Phase I ESA's for the Okanagan region so you can satisfy your property financiers, buyers, and regulators sooner.
Stage 1 Preliminary Site Investigation (PSI)
Stage 1 Preliminary Site Investigation (PSI): Also referred to as a Phase 1 Environmental Site Assessment (ESA) is a method used to assist in determining potential environmental liabilities due to contamination on a site or property. This process involves a detailed review of land uses and history including a site visit, record searches, personal interviews and the evaluation of related information and reporting. This information is compiled and used to determine the potential of impact on a site due to contamination.
Stage 2 Preliminary Site Investigation (PSI)
Stage 2 Preliminary Site Investigation (PSI): Also referred to as a Phase II Environmental Site Assessment (ESA) these investigations involve environmental sampling and analysis to determine the degree of contamination and characterize the type of contaminant(s).
A Stage 2 PSI Involves:
A review of existing background information including

Stage 1 PSI

Development of sample and investigation planning

A site investigation that may include drilling or excavating to sample soil, water, and vapour

Data interpretation and evaluation reporting
A Stage 2 PSI May Be Used To:
Confirm the findings of a Stage 1 / Phase I Investigation
Supplement previous Stage 2 / Phase 2 work
Gather information in support of Remediation measures or site redevelopment
Establish a baseline of environmental conditions for a further Detailed Site Investigation
Provide a due diligence measure to determine compliance with corporate stewardship
Remote location spill remediation and restoration.
Sage Environmental Consulting Ltd. was retained to provide environmental consulting services following a 4000-litre diesel spill in a remote mountainous area in BC, with regulatory involvement by the Provincial and Federal Governments. At the time of the spill the soil surface at the Site was covered in approximately 4m of snow… (continued).
What can we learn from subsurface investigations?
When an Area of Potential Environmental Concern (APEC) is identified as part of a Phase I Environmental Site Assessment (Phase 1 ESA), we provide recommendations for a Phase II ESA.  Depending on the APEC and the estimated potential impacts we may recommend a subsurface investigation to assess the potential impacts to soil and if warranted, groundwater… (continued).
I need a Site Profile. What is it and who should complete it?
A Site Profile is a standardized form from the Ministry of Environment and Climate Change Strategies (MOECCS) that is used to screen certain commercial and industrial properties for potential contamination resulting from current or historical land use activities.  A Site profile is often required to be completed for a property when applying for a development permit, rezoning, subdivision, soil removal or demolition of a property… (continued).
"Bercum Builders trusts the team at Sage Environmental to help us navigate the complexities of the environmental requirements pre-construction, during construction, and post-construction. As regulations continue to change and evolve, we rely on their expertise to guide us through to successful project completion."
"From our initial meeting and throughout the project spanning 9 months, I have been impressed by Sage Environmental's knowledge, practicality and demeanor. Sage Environmental has always exhibited professionalism beyond reproach and has been responsive to the need of a small company to contain the costs."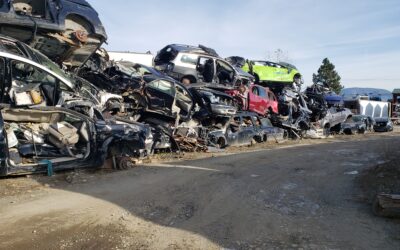 Schedule 2 uses are land uses or operations that are associated with a higher likelihood of potential impacts to soil, water and soil vapour.  Common examples of Schedule 2 uses are gas stations, dry cleaners, and automotive repair. An identified Schedule 2 use does not mean that a property is contaminated. It does mean assessment is likely to be requested by the Ministry of Environment (BC ENV) prior to potential development, subdivision or change in zoning.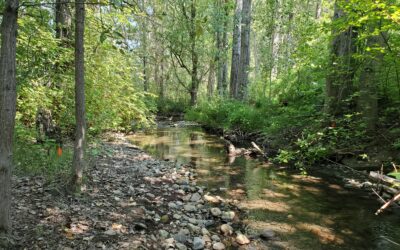 Construction Environmental Monitoring is required as a condition of permitting when construction is proposed near habitats or sensitive ecosystems. Lets talk about what is environmental monitoring is. What the benefit of effective environmental monitoring for constructions projects are. And, who can conduct Construction Environmental Monitoring in BC.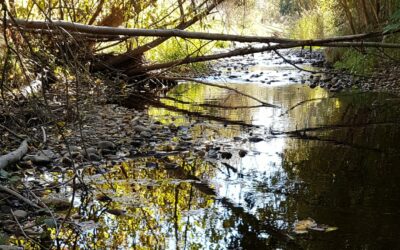 At Sage Environmental Consulting, we have QEPs who can assist you with your RAPR assessment needs. We will work with you to ensure that your project complies with RAPR standards while meeting your goals.
Schedule a no obligation 20-minute phone call with one of our team members to see if Sage is the right fit for your environmental needs. 
Main Office
3101 29th St #8
Vernon, BC  V1T 5A8
(250) 307-7365
Satellite Office
Kelowna, BC 
(778) 760-4727