Environmental Assessment & Permitting
The team of trained experts at Sage Environmental provide high quality technical expertise, advice, and support to our clients in their Environmental Assessment and Permitting needs.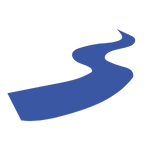 Riparian Areas Assessment
Riparian Habitat Assessments are prepared on the applicable standard for your project site.  Our familiarity with all stages of permitting, monitoring, and closure allow us to understand your project needs and best work with the natural features of a site to achieve them.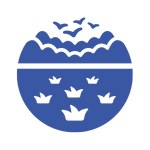 Environmental Habitat Inventory
Work in and around sensitive habitats is best done when informed by good inventory. Our habitat inventories whether part of an impact assessment, project planning, or restoration effort, will provide valuable information to help you manage work, reduce impacts, and steward the land.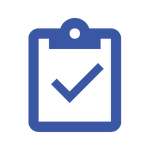 Environmental Impact Assessment
Environmental Impact Assessments (EIA) are a common requirement for construction and development project permitting and compliance.  Our efforts will inventory the habitats and environmental receptors of concern. We will then quantify potential impacts and provide guidance to avoid, minimize, mitigate and compensate disturbance where possible. You may need this service if you are constructing or developing on a private lot, working near sensitive habitat such as stream or grasslands or planning a new infrastructure project. 
Environmental Assessment & Permitting
Environmental Assessment is regularly required to support permitting applications in areas of environmental sensitivity such as wildlife habitat, species and ecosystems at risk or water bodies such as streams, lakes or wetlands.  Requirements vary somewhat by jurisdiction and region and local experts can assist to navigate the applicable management practices and regulations.
Sage QEPs (Qualified Environmental Professionals) regularly support development, construction and restoration projects with Riparian Areas Regulation (RAR) assessments, Environmentally Sensitive Areas (ESA) assessments, and Environmental Impact Assessments. We are comfortable working on small projects, or as part of a multidisciplinary team for large scale and complex multi-stakeholder programs. Our balanced approach will allow your project to proceed permission while meeting environmental commitments and priorities.
Projects requiring environmental monitoring and management can be supported from the planning stage through to closure with ongoing regulatory liaison, compliance control, and regular reporting to the client, project owner and regulator.
Riparian Areas Assessments
The Riparian Areas Regulation, RAR, requires protective setbacks for lakes, streams and wetlands that contain fish, or connect to fish bearing water.  Our Qualified Environmental Professionals (QEPs) can assist with:
setback sizing,

project compliance review,

mitigation and compensation measures,

contact with government officials on your behalf,

reporting to regulators,

construction monitoring
What is a Riparian Areas Assessment?
Riparian areas are the vegetated borders of stream and lakes. Riparian vegetation provides high value habitat for birds and animals, and is very important for the health of freshwater fisheries. In much of BC we protect riparian habitat with the Riparian Areas Regulation (RAR)… (continued).
What permit's are required for doing work around a body of water?
To protect and manage development in and near riparian and aquatic environments, there are two primary types of Provincial Permits required for "Changes in and about a Stream": A Notification and/or an Approval… (continued).
"Bercum Builders trusts the team at Sage Environmental to help us navigate the complexities of the environmental requirements pre-construction, during construction, and post-construction. As regulations continue to change and evolve, we rely on their expertise to guide us through to successful project completion."
"From our initial meeting and throughout the project spanning 9 months, I have been impressed by Sage Environmental's knowledge, practicality and demeanor. Sage Environmental has always exhibited professionalism beyond reproach and has been responsive to the need of a small company to contain the costs."
Schedule a no obligation 20-minute phone call with one of our team members to see if Sage is the right fit for your environmental needs. 
Main Office
3101 29th St #8
Vernon, BC  V1T 5A8
(250) 307-7365
Satellite Office
Kelowna, BC 
(778) 760-4727